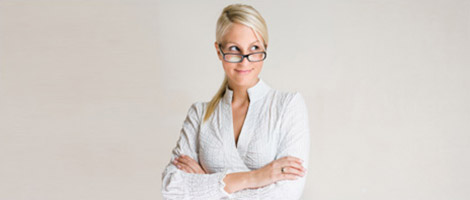 Top Sex Fantasies - Hers
The area of the brain responsible for sexual desire is much bigger inside the man's brain versus the woman's and as a result, on average we find men thinking about sex more often than women. However, if you think men are the only ones out there dreaming up steamy sexual fantasies, guess again honey, women are doing it too, and then some. Really, woman should be able to talk more freely about what is going on inside their heads, there's still a need today to get rid of the shame, guilt, and/or embarrassment that millions of women feel when it comes to fantasizing, having orgasms, and being vibrant sexual creatures.
The Stranger
Stranger danger? Well, not necessarily, assuming you're at least somewhat selective, and use protection of course. Women and men alike are hot for this one where new, unknown, unconquered territory strikes the pioneering spirit in all of us. This fantasy is not usually one of romance and intimacy, but rather a hot and sweaty sexual conquest where the woman is taken by surprise, pressed against a wall, and given mind-blowing orgasms before quickly buttoning up her blouse, straightening out her skirt, and getting back to work. This is as real as is gets sexually for a woman to have a completely guilt-free good time, with no strings attached.
Exhibitionism
For some women the idea of being watched, and arousing others by doing so, is exhilarating, making sex just that much better. Having an audience makes a woman feel like she is the star of her own real life porn flick, with you as her sexy leading man. If you'd like to turn fantasy exhibitionism into a reality, though aren't quite ready to invite someone nor go at it in public, don't worry, there are a few steps you can take to build up to it.
If you don't already have one or more installed, you can start by introducing mirrors to your play areas... and then build up to making your own sex tapes that you can then watch together to bring some voyeurism into the mix!
Your Private Dancer
While your lady may like to have you believe that she's all table manners and cupcakes, in this fantasy, many a woman is on top of that table with nothing on, but the cupcakes. Depending on the woman, this fantasy can include putting on a strip tease, a lap dance with or without rules, and can even include acting as your own personal prostitute, here to act out your wildest wishes and desires.
Role Playing
There is no question that you're her main squeeze and the source of many of her fantasies, but cheating isn't cheating when it's only mental –right? The other man, or men, that she fantasizes about could be her old professor, an ex, a coworker, a movie star, or even the pool boy. This is different than the sex with a stranger fantasy, because it isn't a person they have created, but rather one that really exists, is familiar to them, and enticing for whatever reason. Don't worry blokes, relax and let her enjoy herself, it doesn't mean she has any intention of acting on it.
Being Dominated
No means NO! Or does it...? Known as force sex, or the rape fantasy, this is a common female fantasy that she may never admit to. Of course, real rape is every woman's worst nightmare, but playing hard to get with you is a whole different story. This may be rooted in the fantasy of having a master to obey (or disobey), resisting until they are forced to give in to the wishes of their dominator, and being rewarded for her efforts with a toe tingling orgasm.
Dominating You
So we know that she lets herself get swept up in the idea of a sexy lover sweeping her off her feet and having his way with her, but let's not forget to mention that on another opportunity she'd like to be the one having her way-with-all. That's right, this time you've been the bad boy, and she's out to lay down the law, and perhaps another thing or two. Beg if you want to, but we can't promise it'll change your fate!
A Woman's Affair
Guys, you may not be the only ones wanting to bring another lady into the bedroom... but before you get too excited about that threesome you've always wanted, you're involvement may be limited to ring-side seats, if you're lucky! The allure is based on a few factors – the curiosity of what a woman feels like to touch, the thrill of exploring someone new, and that another woman would have a much better idea of how to pleasure one. Some women are turned on by the idea of being with another woman sexually, and having her partner watch the show can bring an exhibitionist feel while removing that pesky cheating feeling.
Two Man Threesome
Why let her fantasies be ruled by only one man, when there could be two! Although it's no surprise that the majority of men fantasize about having two lucky ladies at once, they aren't the only ones thinking of being adored or ravaged by two at once. The only real difference is whether or not she wants her men to be willing to cross swords, so to speak, or to keep things heterosexual and focus all of their attention on her!
Group Sex
This fantasy takes on the orgy-party idea of having sex with her significant other in a room with a bunch of naked others, also indulging themselves in this fantasy. This does not necessarily suggest intercourse with multiple partners, but may lead to that in some women's fantasies. Most commonly, the fantasy involves sex and sexual acts with you, while watching and perhaps touching or being touched by other members of the group. This is one fantasy sure to be enjoyed by both members of the party!
Give Me a Dream!
Just like men, a woman's current partner is a frequent fantasy of hers; she will act out many of her other fantasies with him as the leading man. She will go over and over in her head her favourite sexual rendezvous that you have already had, and dream up new ones she's hoping for in the future. The interesting thing about women that differs from most men, is that her sexual fantasies of you include indulging your sexual fantasies! That means she's either mentally acting out things you may have told her you'd like to do to her, or inventing some of her own that she thinks might tickle your fancy.
Now who's a lucky boy?!
Some Last Words
Whatever your woman's fantasies may be, remember, they are completely normal and healthy, and nothing to be intimidated or concerned about. If anything, it lets you know that your woman is a perfectly healthy and vibrant sexual being. So, pick a fantasy, or two, and enjoy!